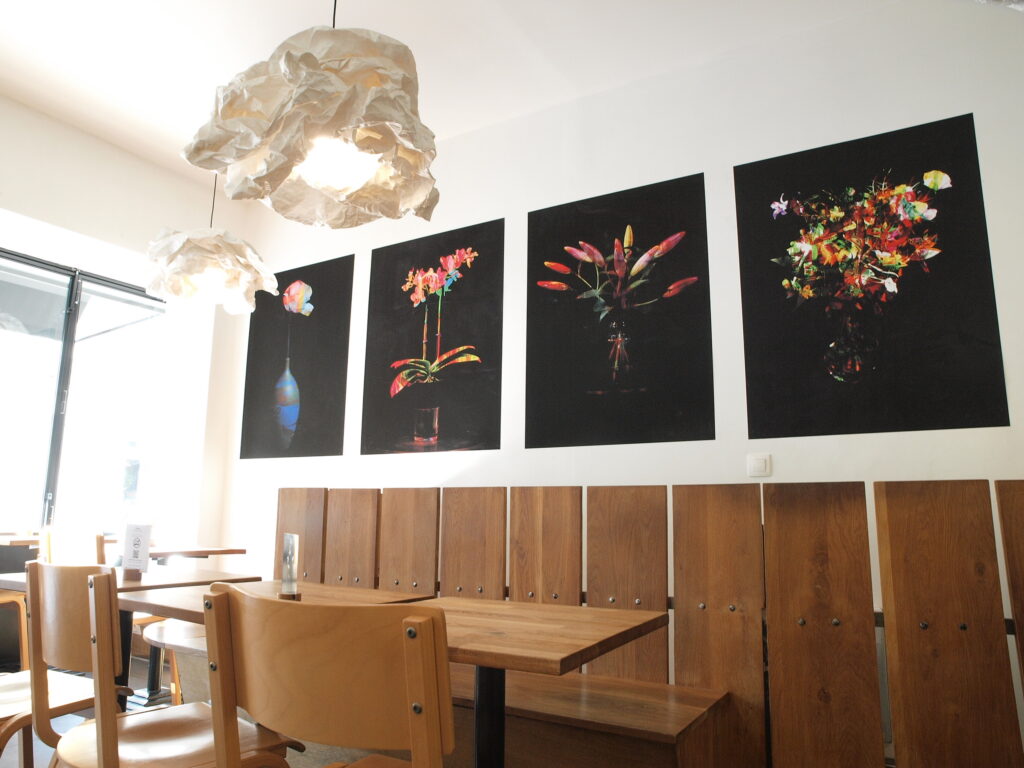 Gallery Japanesque a le plaisir de présenter l'exposition hana de Yasuo Kiyonaga en collaboration avec fringe coffee paris. La série, intitulée hana, se compose de photographies de fleurs livrées chaque matin au domicile de l'artiste. Yasuo Kiyonaga a d'abord photographié les fleurs dans un vase, puis a soigneusement combiné la peinture photographié avec la perspective de l'artiste. Le résultat est une série de natures mortes dans le style de l'art moderne, dans laquelle les scènes quotidiennes sont colorées par l'expérience de l'artiste.
▪︎Quand
5 octobre à 30 novembre
lundi – vendredi 8h30 – 16h
samedi et dimanche 10h à 17h
▪︎Où
fringe coffee paris
106, rue de Turenne 75003 Paris
Profitez les grandes tirages avec le café de qualité, des pâtisseries fait à la maison bio est des granola bio.

– English –
Gallery Japanesque has the pleasure to present the exhibition hana of Yasuo Kiyonaga collaboration with fringe coffee Paris. The series, entitled hana, consists of photographs of flowers delivered each morning to the artist's home. Yasuo Kiyonaga first photographed the flowers in a vase and then carefully combined the photographed painting with the artist's perspective. The result is a series of still life in the modern art style, in which everyday scenes are coloured by the artist's experimental.
▪︎When
5 October to 30 November
Monday – Friday 8h30 – 16h
Saturday – Sunday 10h – 17h
▪︎Where
fringe coffee paris
106, rue de Turenne 75003 Paris
Please enjoy big format print with quality coffee, handmade organic pastries and granola.